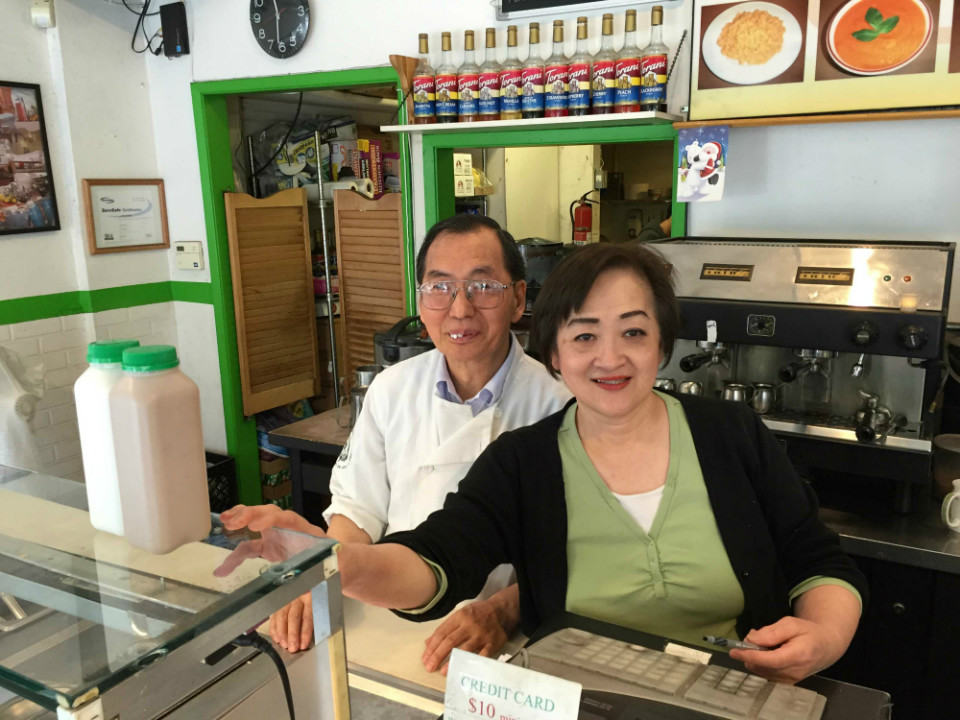 About
We have been making Signs & Wonders peanut milk in San Francisco since 1999. The recipe was discovered by accident when Jack was experimenting with different ways to eat his favorite snack, peanuts, while dealing with the pain of gum disease. As his health improved, others became curious and asked if they could try it.
We have been making (and selling out) 70 gallons of peanut milk per week in our cafe for 15 years now. The walls at KK Cafe were filled with testimonials from customers who said that they benefited from our product. Between 2004 and 2007, we mass-produced and distributed 3,000 gallons of peanut milk per week to outlets including Whole Foods, Mollie Stone's Markets, and Rainbow Grocery.
After working 12 hour days, 363 days a year, and 24 years in the same San Francisco neighborhood, rising rent forced the closure of our beloved KK Cafe. But we want to continue to provide peanut milk to our loyal customers as well as a whole lot of potential new ones. With your help, we will buy the equipment we need to mass-produce and bottle "Signs & Wonders" once again.  We welcome and are grateful for your support.
Jack, Margaret, and Jon Chang